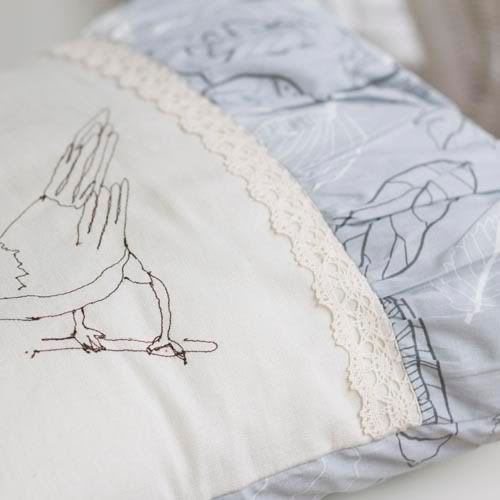 Yep, been rather busy with the sewing today. I made
this sweet cushion/ pillow cover.
Apparently Americans don't use the word cushion, they just call them pillows. But then how do you distinguish between the ones you sleep on and those for decoration?
Anyway..Hope you like it, I thought I'd branch out a bit and create some different, limited edition products. Because its a lot more fun making new things than becoming a production line churning out the same stuff all the time.