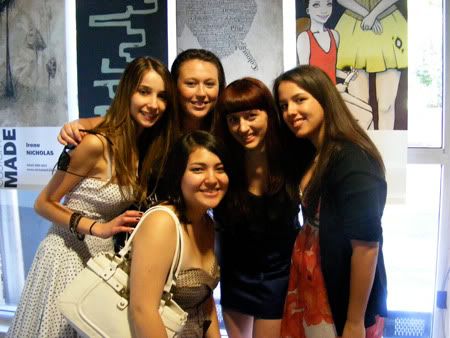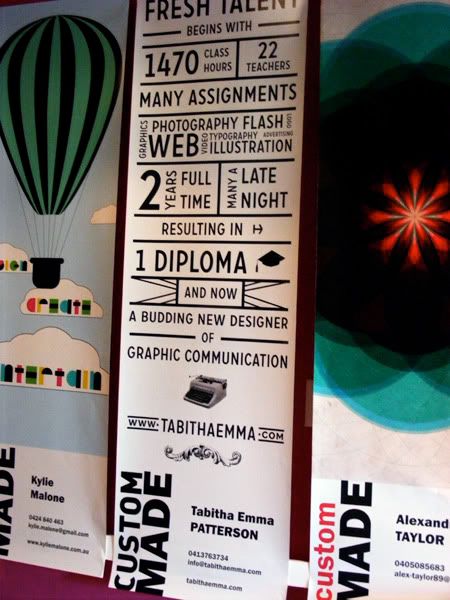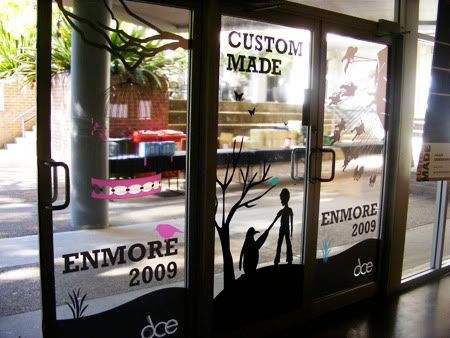 Well tonight was my end of year exhibition, at Tafe. It's weird to think its all over now. I took a few photos before the crowds poured in (there were so many people there, it was amazing). The top picture is of me with some of the girls from my class (you might noticed, I have dyed my hair red!!) . The middle picture is my banner, which I was exhibiting on the night. And the last shot is of some pretty decals on the windows, which I thought were quite cute. There was some amazing work on display, very inspiring.
Also amazingly enough, the
Forth Thread
zine showed up in the nick of time and we were able to give a stack away for free.