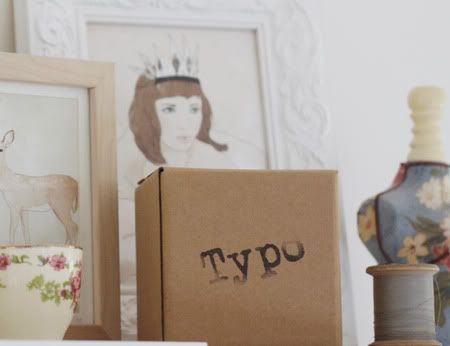 On Tuesday night, I went shopping at Bondi Junction, as I was after some ear muffs. As I was walking along, a glimpsed a shop sign that said 'Typo' The typography lover in me got all stupidly excited and quickly drawn towards the store to find out what they had inside. I discovered it to be a nice new stationary shop, and seeing how much I love paper goods I went in and had a good look. Turns out this shop is an off shoot of 'Cotton On' (a chain clothing store), and I know I should be supporting more independent stores rather than big chains, but stationary just does something to me. Anyway, I picked up this cool ampersand mug for just $5 and they packaged it in this lovely brown cardboard box (top image).
While on the topic of paper, I decided to clean all the paper stuff I had stuffed under my bed today. Seems I horde an awful lot of bits of paper and paper goods, all in the name of art I say!
Don't worry, I didn't throw anything away, I just sorted it, so it wasn't such a mess.
Oh how I love thee paper.