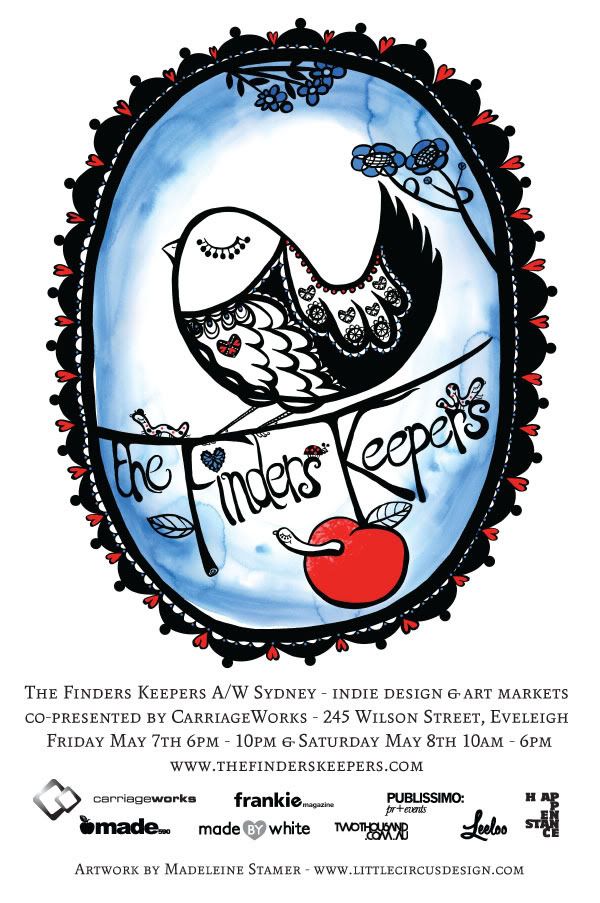 Who else is excited about Finders Keepers market this weekend?? I don't have a stall this time round, but I am excited to do some shopping, get my mum something nice for mothers day, and just get inspired by the wonderful atmosphere and creations at the market.
Keep an eye out for the Finders Keepers own range of goodies, which will be under the name 'Find me, Keep me' I designed the logo and biz cards for the new range, so make sure, if your there that you check it out :)
Today I brought my old
DaWanda shop
back to life. I had some spare stock and thought I might give it another go, so if you prefer to spend euros rather than $US than take
a look.