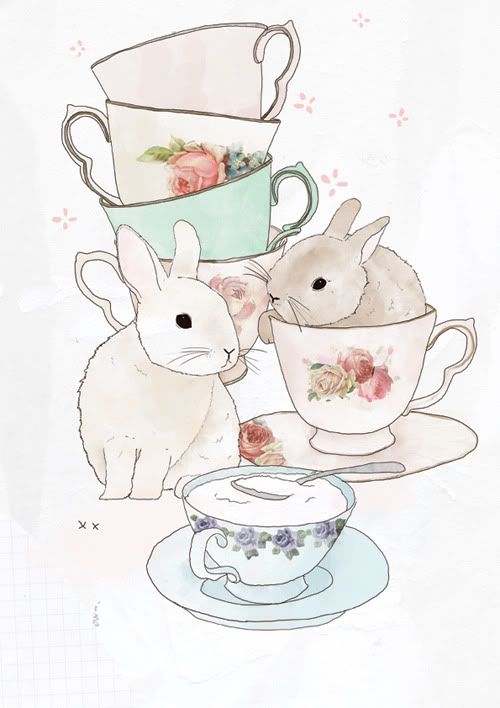 Well its back to the bunnies again. Despite being quite sad over losing my file yesterday, see previous post. I finished off this bunnies and tea illustration. Its sort of semi-Alice in wonderland inspired. Now for sale in my
etsy store.
I'm considering re-drawing the other illustration that I lost yesterday, thank you to everyone for the lovely comments.Its really heart breaking to lose work, but perhaps I can do it even better the second time around.
I'm currently stuck on dial up speed at the moment as we used up our monthly limit, which makes blogging rather a slow process. Hopefully it'll be back to speed tomorrow.