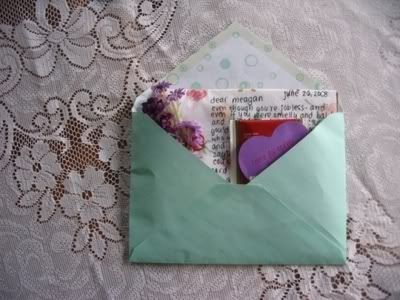 --click images for links--
5 years ago I wrote a letter to myslef, not to be opened until 5 years later i.e now. And now I can't find it!! I'm sure I put it in that years diary, but after much hunting I can't work out where it is.
Perhaps in another 5 years time I will discover it.
Though I can't remember what I wrote, thinking back on expectations and dreams then, I am sure things have turned out quite differently to how I expected... It's even better.
Hunting for pictures of letters, has reminded me how much I love letters, email seems to have killed that rather wonderful experience of getting beautiful handwritten letters filled with little drawings, photos, stickers and glitter. The kind of letters you cherish forever. I doubt anyone cherishes emails.
Anyone what to send me a letter in the mail? I promise to write back :)
p.s my mum has a
little giveaway on her blog
. I am considering doing my own giveaway soon.