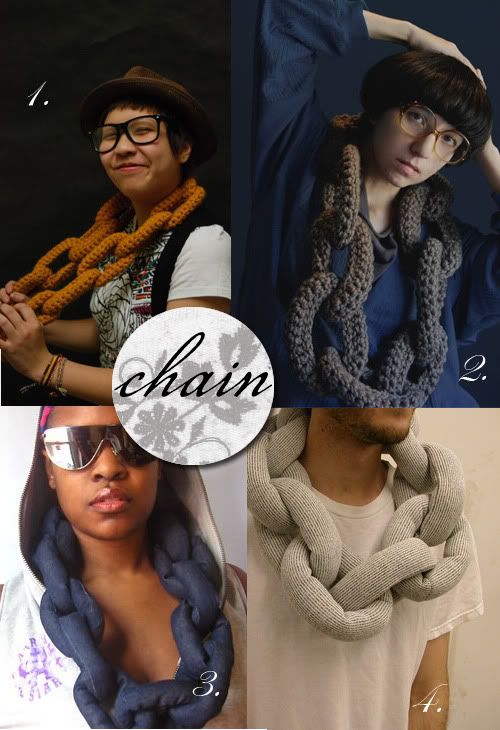 The weather is getting colder here in Sydney and I've started pulling out the gloves, socks and scarves.
These awesome chain scarves have been around a while, but I'm yet to see any here in Sydney, maybe I'm not looking in the right places.
If only I was better at knitting... maybe I could try the fabric one.
1.Crochet Gold chain,
STITCHED in MPLS
2.The Cambridge chain,
Yoko
3.Dookie Chain in Denim,
NaKIMuli

4.Fabrik Chains,
Take off your clothes