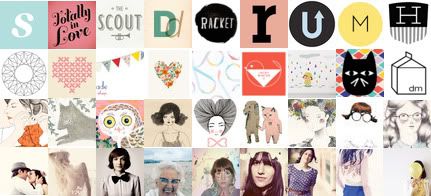 You may think I'm mad, but I have recently felt inspired by some peoples avatars on
twitter
. For such a small image, some people use it to great advantage and create something quite beautiful, perhaps it is because I mostly follow arty/ designer types.
The above image is just a few examples of rather lovely avatars, I wish I had time to link who they all are, but that would take forever, so if you want to find any of these people, you can look at my
twitter follow list
, and you will find them, amongst many other wonderful, talented, people.
The top line of avatars are typographical, followed by graphical, illustrative and photographic.