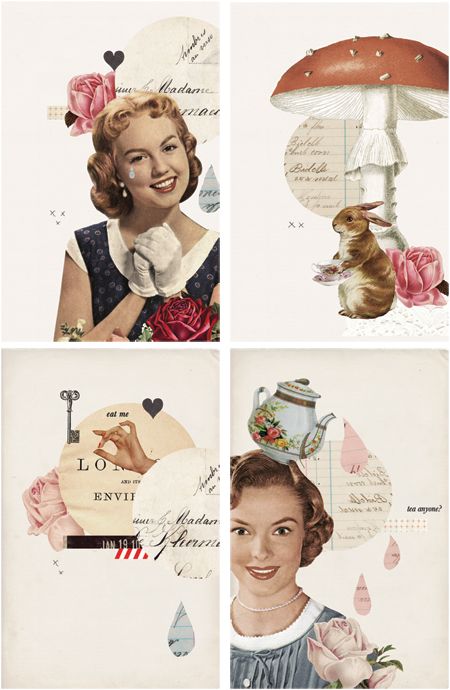 I just finished creating this
fun digital card set
inspired by 'Alice in Wonderland'. It' s sort of my own crazy interpretation of Alice in Wonderland, using vintage ephemera.
In other news, for those of you who received my first ever
e-newsletter
and entered my little comp, I have drawn the winner, and its... Kylie Barr! congrats :)
If you didn't get my newsletter, and your interested in receiving them in the future,
you can sign up here
. I'll make them as fun and spam free as possible.