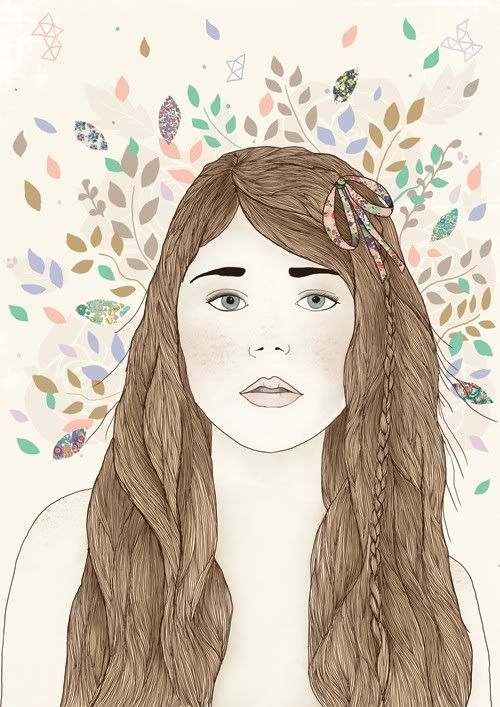 The other day I pulled out this drawing and it suddenly dawned on me that it looks a bit like a Mori girl. What do you think?
If you havn't heard of Mori Girls.
The mori girls
(森ガール) belong to a subculture which began in Japan. 'Mori' means forest in Japanese, and if you're looking for the simplest description of mori girls, they are girls who look like they live in the forest. Indeed, the unique appearance of the mori girls is what attracts most people to join in their adventures.
To learn more about what makes a Mori Girl,
read this article
.