I made another smaller purse from one of my gocco prints. This one, I printed onto a spotty fabric.
The purse is the perfect size for a pencil case or small make up purse.
Now in my etsy store.
And while still on the topic of bunnies... how cute are these biscuits!!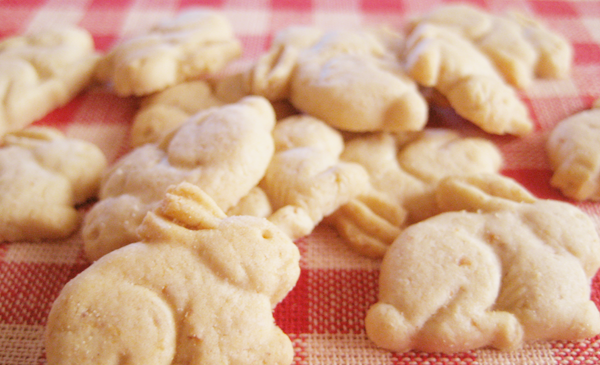 photo by
tiny trees
Ok no more bunnies... for now, hehe.